Ian Anderson Art Collections
Shop for artwork from Ian Anderson based on themed collections. Each image may be purchased as a canvas print, framed print, metal print, and more! Every purchase comes with a 30-day money-back guarantee.
About Ian Anderson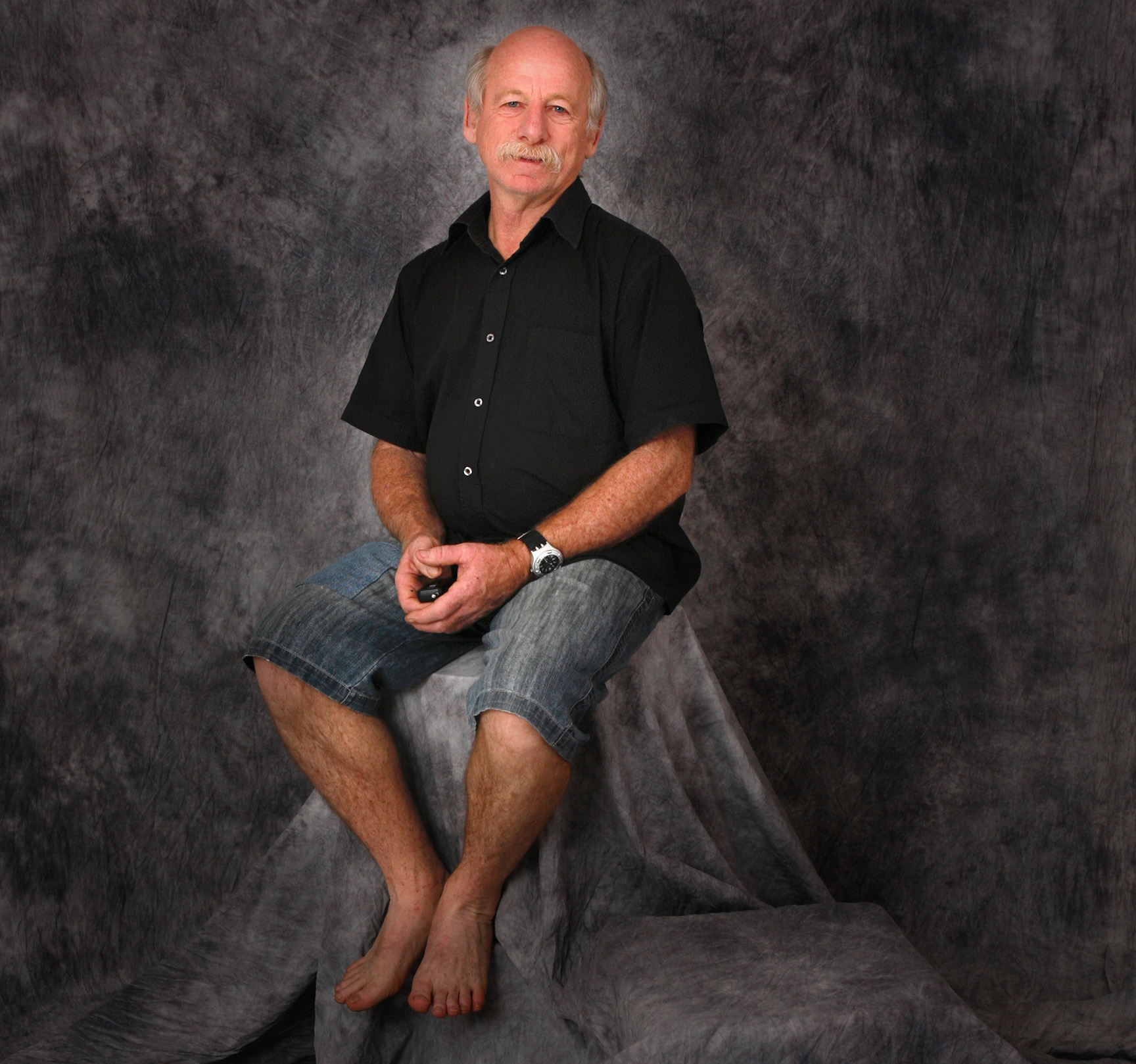 Artist Biography.

Ian worked as a graphic artist, campaign designer and illustrator with over 35 years of experience in a variety of commercial and non-commercial studios. The accolades include being an Assistant Art Director, Creative Director, Fashion illustrator, editorial illustrator, political cartoonist, campaign director and general artist learning the twists and turns of an industry traveling through major changes from drafting board to computers.

2017> Art introduced to the streets of the world with Vida and Feast Fashion
2016> After many false starts and some moments of angst, Ian plunged into full-time fine art as a professional opening his small art gallery/studio in Warkworth, New Zealand. The studio/gallery showcases original art and reproductions viewed on this website.
2012> After a major cathartic experience, Ian started the journey to become a full-time fine artist, craftsman, illustrator, and photographer. The following four years he juggled between photography, graphic design, painting, leather carving and setting up a brand ID for the legacy of Ian Anderson Fine Art (IAFA). The full-time goal is painting, poetry, photography, illustration, leather art, book publishing, giftware, reproduction prints, and education.
Multi-award-winning wedding and portrait photographer and oil painting in recognition for excellence Australia, New Zealand, and the USA.
Conversant with creative technologies (Mac, Adobe, Microsoft, WordPress).
1994> Commercial and real estate photographer.
1992> Developing familiarity with trends in management thinking and still learning in the forever changing business environment. Highly developed graphic, fine art, photography, leathercraft carving, illustration, and digital art skills. Graphic designer and illustrator.
1992> Managing Director of Legal Graffiti Design Ltd inc. Hotshots Creative Photography in Warkworth, New Zealand. Moderately successful multi-award winning wedding and portrait photographer.
1990> Business Networking International (BNI), Orewa and Warkworth, New Zealand, (Past President). Warkworth Squash, (Past Committee Member). Warkworth Business Association, (Past Committee Member).
1987> Solo, invite, group and retrospective exhibitions of paintings with works hanging in private, business and government collections worldwide.
1983> Political and editorial cartoonist/illustrator for The Christchurch Press, Wellington Evening Post, and The Dominion.
1982> Successful advertising campaigns, art direction, and project management.
1981-90s> Adult education tutor in creative illustration, portraiture, painting, photography, cartooning and leatherwork in Christchurch, Auckland, and Warkworth, New Zealand.
1981> Ian flew back to New Zealand, a free man. He became a youth leader and worked as a handyman, leather craftsman and commercial studio artist in Christchurch.
1979> With a conscience conviction, Ian flew back to Perth fronting up to his past and paid his dues.
1976> The lights went on. After a trance (or vision/visit to heaven, no exact words to describe and not drugs related!) and 2 parabolic dreams, Jesus' spirit, without condemnation and in broad daylight, replayed his life in a supernatural movie. While sitting on a stolen backpack on the side of SH6 at Lake Hayes, New Zealand Ian's supernatural God encounter brought the peace and assurance he was searching for. God exposed all his hidden secrets, deceit, lies, thefts, guilt, shame, identity confusion and the bitter loneliness that plagues a proud, self-righteous and stubborn wayward artist heart.
1974> Ian moved to New Zealand hiding for 7 years (or was it running scared from his past) with a police record and 2 warrants out for his arrest.
1970-76> 6 years in the hippy drug scene searching for peace and meaning to life. In and out of eastern mysticism, cults, witchcraft, religions, philosophies, sexual pursuits, personal gurus, occult healing, growing dope, dealing drugs, and the roadie and part-time percussionist for AfroRock band Mother Lode.
1970> Off the rails, artist-craftsman working primarily in leather and drug counter-culture folk art. Suicidal, murderous, anti-social, anti-materialism, anti-capitalism and hungry for love in sexual exploits.
1968> Commercial advertising artist and neon designer, Perth, West Australia.
1965> First Jobs. Junior clerk, postman, and telephone lineman in training, Perth, West Australia.

Passions

Windsurfer in the making.
Squash, cycling, swimming, and tennis keep his heart rate pumping.
Music, percussionist and learning guitarist.
Unashamed, Ian honors Jesus as the doorway to all his love and joy.
Helping the underprivileged and despised ostracized orphans of the world into a better slice of the pie.